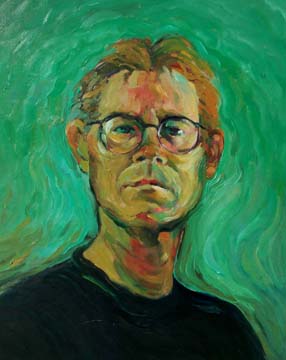 For over forty years, art has been the focus of Eric Peterson's life, as an illustrator, art teacher and fine artist. His education; a BFA from the Art Center College of Design and MA from the University of California at Los Angeles provided the rigorous training needed to succeed in the commercial art world and the opportunity to enjoy 30 years as a full-time art teacher at Pasadena City College. Among the many clients who have commissioned his illustrations are IBM, Mercedez Benz, Yamaha, Simon & Schuster, United Airlines and the Library of Congress.
In 2001 Eric retired from teaching and, with his wife Teresa, moved to the Central Coast of California where he began doing more personal painting, getting involved with local art associations and galleries, and teaching private classes and workshops.
Always open to a new adventure, in 2009 Eric and Teresa moved to the enchanting town of San Miguel de Allende in the heart of Mexico. The people, buildings, color and light provided endless inspiration for painting. Many in the expat community were involved in the arts. The paintings Eric created while there reflect the vibrancy of SMA and its people.
In 2015 Eric returned to the U.S. where he and Teresa landed in Ashland Oregon, another town full of art and culture. Still settling in, Eric is becoming involved with several art groups and looking at opportunities for both exhibiting and teaching. He has had two one-person shows in nearby Medford and anticipates further participation in the Ashland "art scene" as well as Portland and beyond.